The kitchen is the heart of the home, and for many, it's a place where family and friends gather to cook, eat and socialize. A traditional kitchen can be warm and inviting, and it's a style that never goes out of fashion.
If you're thinking of giving your kitchen a makeover, or you're starting from scratch in a new home, here are 5 ways to achieve a traditional kitchen.
1. Incorporate wood tones
Wood is a classic material for kitchens, and it can be used in a variety of ways to create a traditional look. Use wood for cabinetry, flooring, or even as a backsplash. If you're going for a more rustic feel, choose reclaimed wood or distressed wood for an authentic look.
2. Use neutrals and earth tones
Neutral colors are a staple in traditional kitchens. White, cream, beige, and gray are all great choices. You can also incorporate earth tones like olive green, brown, and black. These colors can be used for cabinetry, walls, floors, countertops, and backsplashes.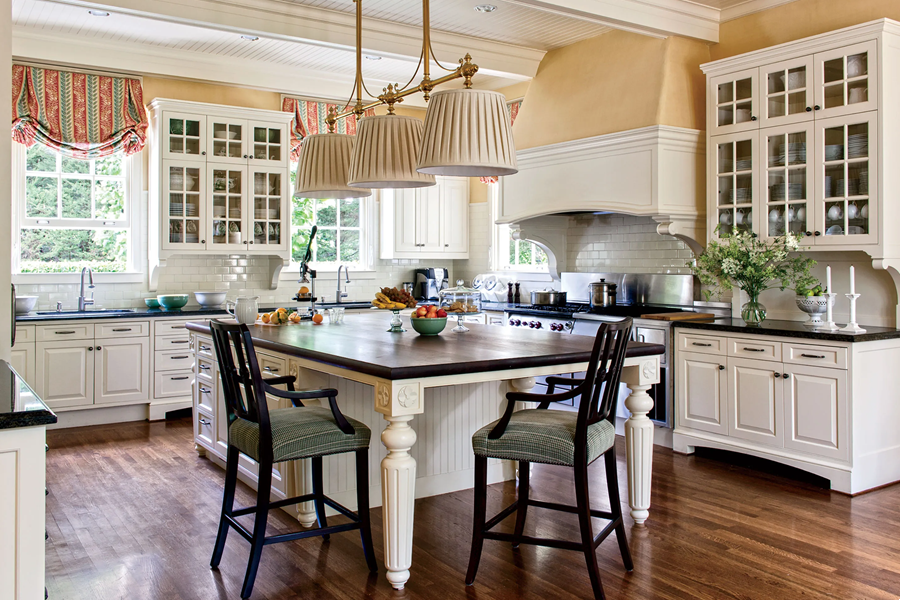 3. Include classic kitchen appliances
To really achieve a traditional kitchen, you need to include some classic appliances. Choose a stove with exposed burners, or a vintage refrigerator. If you want to go all out, install a farmhouse sink.
4. Use traditional hardware
The hardware you choose can also help to create a traditional kitchen. Cabinet knobs and pulls in classic styles like brass or bronze will add a touch of elegance. Or, go for something more rustic like wrought iron.
5. Add some finishing touches
No kitchen is complete without some finishing touches. Hang some pots and pans on a pot rack, or add a kitchen island for extra prep space. Display some pretty dishes on open shelves, or use a hutch to store them. And don't forget to add a few personal touches like family photos or a vase of fresh flowers.
With these 5 tips, you'll be well on your way to creating a stunning traditional kitchen.