With your bedroom being that hub of stillness and tranquility, the lounge area is often overlooked, but turning it into a cozy den with all sorts of decorative elements will take this space to the next level. It'll no longer merely be an area where you rest before closing your eyes for the night but rather become a room where you can relax and feel at peace. So step back and find out how to decorate that master bedroom lounge area!
Hang Curtains or Lace
A manner of hanging curtains over windows or lace on doors can add an exotic touch to any room. Curtains are ideal for blocking sunlight during the day while allowing light through at night. A touch of romance can also be added to the bedroom since they effectively convert the bedroom space into an intimate setting with privacy.
Use a Throw
A throw is an essential bedroom accessory because it doesn't just serve as an extra layer of warmth on cold nights and as a cover-up for when you need to change clothes. Throws are available in various textures, colors, and designs and can be used to cover the bed and the couch or drape the lounging area. Soft throws may be machine-washed, while others may require dry cleaning. A decorative throw may be the best substitute if you cannot afford a new one.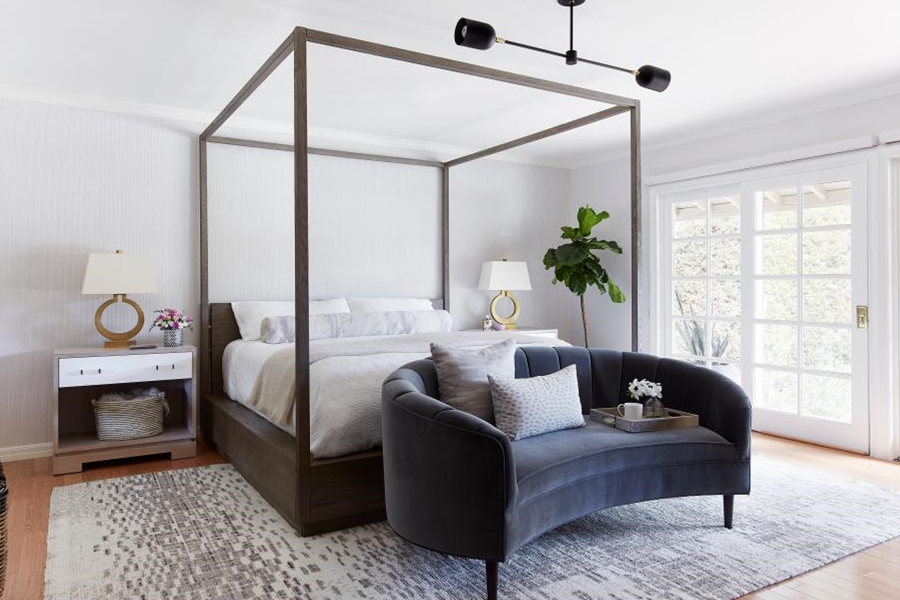 Paint Walls
Painting your bedroom walls with soothing colors such as soft blues and greens can help you feel at peace even when you're asleep, especially if the room is not in an ideal lighting environment. Using complementary colors like yellow and red would make it appear bright. Adding decorative pillows and accessories also helps you relax in your room and makes it look more inviting.
Decorate with Stuffed Animals, Sculptures, and Pictures
A stuffed bear or a toy doll may sit on your table. Framed pictures of nature scenes or family members may hang on the wall. Or a statue of an angel may be placed at the foot of your bed. All these elements help you feel comfortable and serene in your bedroom.
A master bedroom lounge area is primarily a private area and an extension of your personality, so you should decorate it in a way that reflects you. As this is the room where one spends the most time at home, it's crucial to ensure that everything in your surroundings is comfortable and functional while also having a certain style.