The best Rustic Fireplace makeover idea is to fill it with ceramic stuff. Ceramic materials have a glossy finish that makes your fireplace ultimately elegant, classic, and opulent. Guaranteed Satisfaction is what will be felt with the quality ceramic houseware with sincerity and love integrated into every piece of it. Choose the best eye-catching decorations like vases, picture frames, and baskets to decorate your fireplace and make it the Christmas holidays ready!
Every ceramic piece is hand-made to beautify every home and touch the hearts of its owners. Inspired by nature, the ceramic houseware pieces will truly make every moment enjoyable and look gorgeous as you lounge and relax in your fireplace. Its beautiful designs will decorate not only homes, cupboards, and residential spaces, but also lives.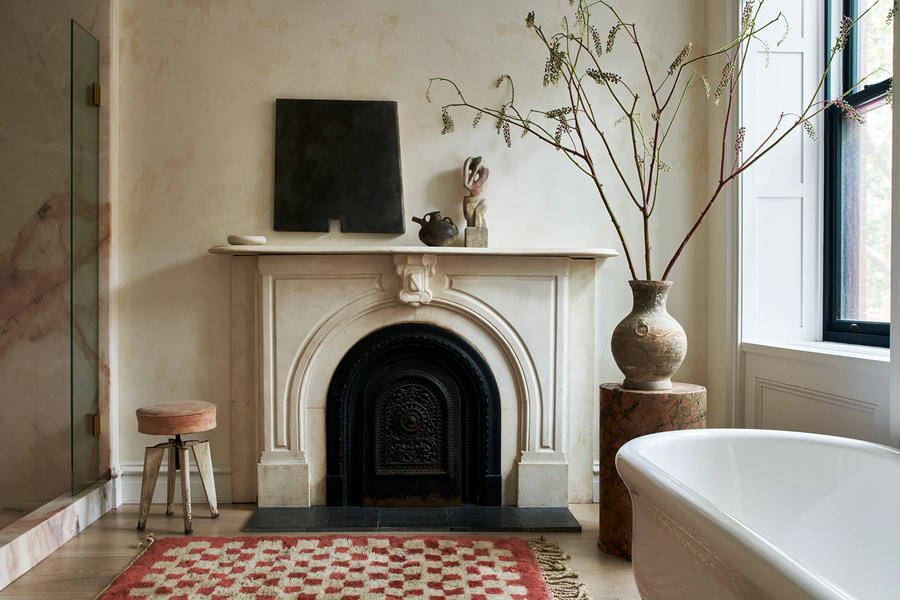 The products' designs are intended to bring out the solemn, peaceful, and serene characters of every corner of your home to relax, lounge, and contemplate. Thus, beautiful ceramic materials will always captivate your sight and caress your heart through their sassy finish.
Along with these beautiful decorative pieces, select a rug with a warm tone and colors like maroon, burgundy, or brown. Place the rug in front of the fireplace and choose a wooden table as the centerpiece. Grab some big pillows and blankets for convenient seating spots near your fireplace and enjoy every detail of its graceful and gorgeous appeal.
A rustic fireplace makeover should have the appropriate furniture pieces with sleek steel frames painted in dark colors like black, dark brown, or wood tones. Candelabras or candles can also surround the fireplace area to make it look more magical. For the backdrop, you can get faded wood planks or worn-out bricks for the cladding. Make sure to blend wood, steel, and stone elements to achieve the rustic theme of your fireplace makeover.